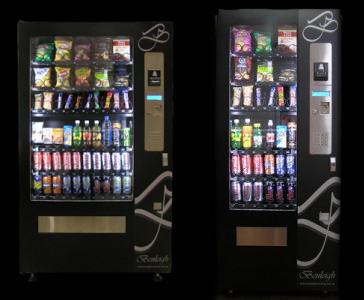 New BV Machine Range
Our BV3 and BV5 machines have been designed to offer the most versatile and fault free machine on the market.
LED Lighting – Bright product display with low energy consumption
I-Vend Guaranteed Delivery System
– Receive your product or machine refunds your money
High capacity with broad product selection
High quality unit ensuring trouble free vending
Widest product range including our Healthy Options Configuration (compliant to all government facility healthy eating guidelines)
BV3 Dimensions: Height: 1830mm, width: 760mm, depth: 830mm
BV5 Dimensions: Height: 1830mm, width: 1035mm, depth: 830mm
You can order a free vending machine.
No fees. No contracts. Free delivery. Free installation.